Meet The Melting Pot Band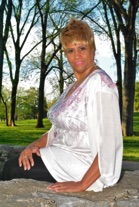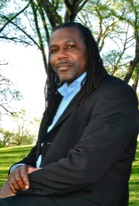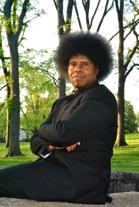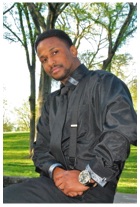 Name: Neil Allen, Drummer
I have been a fan of music for as long as I can remember. My initial exposure to music appreciation stemmed from weekends with my uncle (Chico). He would always listen to a variety of artists like Johnny Taylor, B.B. King, Bobby Blue Bland, Curtis Mayfield, Willie Hutch, Isaac Hayes, EWF, and Rick James. Because I grew up from very humble beginnings, I was never afforded the opportunity to take professional music lessons. My first experience playing a drum set did not occur until I came to Nashville for college. During my years with the TSU Aristocrat of Bands, I was able to meet experienced, professional musicians while playing for the TSU Jazz Band. One of my most memorable experiences included performing with James Hurt, Rob Magaha, and Gary Jenkins of the R&B group "Silk". I later started my own band, "On Tha Level" and have now realized my long-term dream of performing with a Big Band --- "The Melting Pot". My percussion influence is Qwest Love of "The Roots".
Name: Alwanda Carothers, Vocalist
My love for singing began at a very early age. Singing was what we did as a family every time we got together.  I sang all the time: at home; in worship services; in the car; in school; in the store; I always had a song in my heart and on my lips. Becoming a professional vocalist and singing for a local R&B band was not something I thought I would begin doing at the age of 22. But, professional vocalist I became and over a span of 3 years, I had the opportunity to perform with the some of the best musicians and singers in this area: Larry LaDon (who gave me my start), Rene McGee (my first singing partner-oh what harmony we made together), William Carothers (who became my husband), George Yates, Freeman Brown, Waldo Weathers, Bill Transley, Jerry Middleton, Bobby Holland, Tony Ewing, "Rock" Williams and others. In 1978, William and I quit performing to raise our children. After 34 years, God has blessed us with another opportunity to do something we both enjoy doing and with the people we enjoy doing it with.
Name: William Carothers, (band leader) Bass Guitar
My parents introduced me to many styles of music at an early age. I started playing bass guitar at the age of 14 and started performing professionally at 17. It was my first love. I had the opportunity to play with a lot of great local musicians and singers over the years. I worked with L.C. Scruggs, "Baby George" Armstrong, Larry LaDon, Carl Stewart, Freddie Waters, George Yates, Freeman Brown, Waldo Weathers, Bill Transley, Jerry Middleton, Bobby Holland, "Rock" Williams to name a few. The last band I had the privilege to play for, "The Endeavors", marked the highpoint of my short career. My wife Alwanda and I quit performing in 1978 to raise our children. But God has blessed us 34 years later to have another opportunity to do something both of us enjoy doing together.